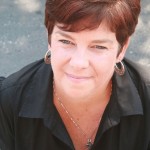 Wine is Everywhere!
I have great news for all of us wine enthusiasts … wine is everywhere.  It's as if the whole world is saying "cheers!", all while endorsing your appreciation for the juice.  If you're as passionate about wine as I am, you have to agree … it's AWESOME.
It's being sold at fine wine stores, mega wine and spirit superstores, Target, Walmart, Sam's Club, Costco, grocery stores, drug stores, you can even buy wine at gas stations (choose wisely, for selection is limited, but it will do in a pinch).
It's on television and movies.  All types of movies from romantic comedies to action packed thrillers.  It seems that everyone has time for wine.  I've seen it on soap operas and sit-coms.  They are not just drinking this stuff either. They are going to wine tastings.  They are owning vineyards.  They are really involved.
This week I was blown away when my son informed me that he was given a bottle of Pinot Noir in the video game
World of Warcraft.  That's right its even in video games now.  At least it wasn't any F***ING MERLOT!
So, stop anywhere, buy some wine.  Pour yourself a glass and toast pop-cultures endorsement of your passion for the juice.
Seen wine somewhere surprising lately?  Let me know or comment below.