Without these loyal Winos, Foodies & Geeks Wine Time TV.net would be a whole lot less interesting! Here's a bit more information* about the brains behind the brawn of Wine Time TV.
Lorrie S. LeBeaux, Wine Enthusiast, Writer and Great Cook
Lorrie S. LeBeaux is a native of New Orleans, residing in Little Rock, Arkansas due to Hurricane Katrina. Lorrie's mission is to create cultural diversity in the world of wine. She has reviewed wines from the top producing wineries in CA, including wines from Rodney Strong, Ceja, Honig, Bogle, Rutherford Ranch, St. Suprey, Schramsberg, J Wines, Chateau Ste. Michelle, Ferrari-Carano, Jazz Cellars, Damian Rae, Santa Barbra Winery and other major wineries.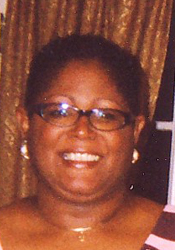 Need to contact Lorrie directly? Try sending a message.
---
---
---
Jakki Heidemann, Political Wino
For a long time urban dweller, the suburbs and strip malls of Temecula would be almost intolerable if it weren't for the local wine country that exists just five miles east of the 15 Freeway. An hour south of Los Angeles and an hour north of San Diego, Temecula can barely be considered a "bedroom" community. Jakki and her daughter Ingrid have lived in what she describes as a "vanilla" town for 5 years now, and works at Wiens Family Cellars in the tasting room known for "Big Reds". Her interest in wine began twenty years ago while bartending at a quaint French Cafe' in Studio City. At 25 years old, she had no palate for wines….not even the dreaded White Zinfandel…but she soon developed one and a love for the fruit with limitless chemical range to be transformed into "art in a bottle". Years of "research" followed with monthly trips to Santa Ynez, Santa Maria, and other local wine regions. And while Temecula may not be regarded by many as a notable wine region, Jakki spends her days convincing people otherwise.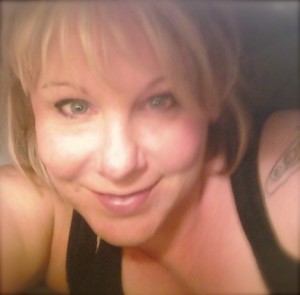 *Need to contact Jakki directly?
Try sending a message.
You can also
ADD Jakki on Facebook!
---
---
---
Elizabeth White, Adventure Writer
Trapped in paradise on the California Central Coast, adventure writer, Elizabeth White, invites you on her vino-infused adventures as she explores and discovers the regional wine culture unique to San Luis Obispo County. A wanderlust at heart and former Japan Exchange and Teaching Program participant, her adventures in rural Japan have appeared in Sushi & Sake Magazine; her current escapades in SLO County appear monthly on her innovative food and wine blog. She serves as the volunteer wine coordinator for the San Luis Obispo International Film Festival, discovering talented local wineries throughout the year. Stay tuned for a sip of the good SLO life and you'll see why living there is easy to stay…and hard to leave.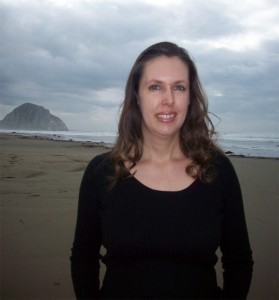 *Need to contact Elizabeth directly?
Try sending a message.
You can also
FOLLOW Elizabeth on Twitter!
---
---
---
Rachel, Loco Diner
Rachel is a food and lifestyle writer and authors the blog The Loco Diner. Her first love is her family and she works at home juggling life's many challenges as a Private Residence Manager. She believes that good food, when paired with wonderful wine or craft beer enhances life and our relationships with one another. Sharing a meal that is meticulously prepared opens the door to great conversation and meaningful relationships. Grab your favorite glass and join her at the table.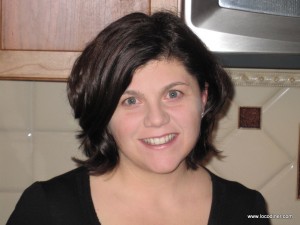 *Need to contact Rachel directly? Try sending a message.
---
---
---
Jodi Fritch, Wine Director and Sommelier

Jodi serves as the Sommelier and Wine Director at the Belleair Grill and Wine Bar in Clearwater. Passionate about wine and wine pairing, after seeing the menu for the Belleair Grill and the wine list, she new it'd be a perfect fit.
When asked about her role as Sommelier, Jodi sums it up saying, "The way I see it, it is my job to assess my guests' wine and food preferences, as well as how much they want to spend on a bottle of wine and take this information to find them the very best bottle of wine. It is my job to enhance their dining experience by complementing it with wine. I believe that wine should be fun and easily approachable and I try to provide that service to my customers. Not everyone wants to talk about the terroir in France, I like knowing that if they do, I can talk about that too."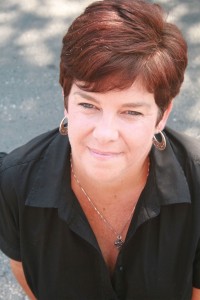 *Need to contact Jodi directly?
Try sending a message.
You can also
FOLLOW Jodi on Twitter or
ADD her Facebook
page!
---
---
---
Kamary Phillips, Wine Aficionado In Training

Kamary is a new wine lover (Wino) since mid 2009. His new passion for wine led him to founding the popular wine portal, Wine Time TV.net and the independent video-web series bearing the same name.
Kamary's number one goal participating in Wine and Wine Culture is to bring Wine to the masses who have little or no experience with it, in an entertaining and educational manner. Kamary calls this Wine Edu-tainment. Kamary adds, "I'm learning new things about wine on a regular basis and it's truly a fun and exciting environment to be involved in. I can only hope I'm positively influencing others that never really considered Wine as anything more than the bottles they've walked past to get to the beer isle in their local supermarket. Someday, I'd like to actually get paid for my Wine exploits. That would be awesome!"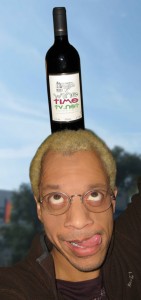 *Need to contact Kamary directly? Try sending a message. You can also FOLLOW Kamary on Twitter or FOLLOW Wine Time TV. Are you a Facebook user? Then ADD our Facebook page!
---
---
---
*Click a writers photo to see where they usually hang out.