Kamary Interviews King Sommelier On Wine Time TV
Well, we all know in what demand a top ranked Sommelier can be and this time it seems I got lucky getting one. A rarity indeed in the Wine Industry, African American Sommelier James King happens to be in the area meeting a client and I just happen to have a make shift studio only a couple miles away, so I took the chance of inviting him over for a chat this afternoon and to my surprise, he accepted!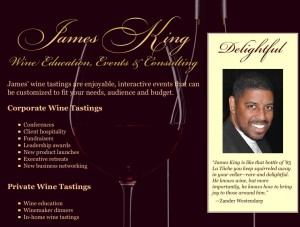 We'll shoot an episode of WTTV together and it'll air early next week. Yay! Now to figure out what to ask this smart guy!  Got any ideas?  Leave a comment NOW!
As it is, I'm a bit worried about introducing any professionals to my terribly humble surroundings but I don't have much choice at present so I hope he's not a snobby kind of guy and can 'roll with it' as we video geeks say.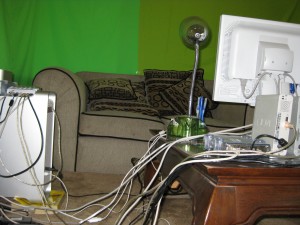 If he's not comfortable here then I'm sure we can find a quiet cafe environment somewhere around these parts.  I'm not a car guy, so I don't have a clue just yet where.  Google to the rescue!  Wish me luck!