Murphy Goode Is Still Bad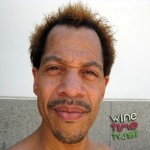 It's been a good year since the public humiliation and financial setbacks I experienced from the hand of the wine giant, Jackson Family Wines. This article is certainly not meant to promote the company in any positive light whatsoever.
No, instead it's meant to praise all the forgotten and overlooked HOTTIES that, just as I, believed in the promise of a golden opportunity within the professional realm of Wine, should they be lucky enough to be chosen from well over 1000 global hopefuls.
Naw, was a load of crap and these little darlings are all the better for not having made the TOP 3, as I did back then. The top 3, as it were, are those candidates from the TOP 10 that were publically promised jobs at an open press conference. And where is my gig, I humbly ask? (sounds of crickets…)
At any rate ladies, you can bet you weren't chosen because the judges were mostly women. 🙂 Wine on…