Passaggio Wines – Giving and Sharing this Holiday Season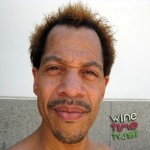 I love this simple initiative that Passaggio Wines have incorporated into their holiday wine season so much, I just have to get behind it. It reminds me of one winter where we did a considerable amount of fund raising to feed the homeless in Mannheim, Germany. Yes, homeless are everywhere.
Anyway, pleased to help and would love to try some Passaggio Wine sooner than later myself. Had it? Comment and let us know your thoughts. Meanwhile, I'll be blogging and tweeting about this action in all the usual places.
Wine on…