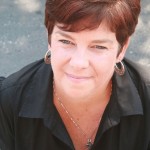 Dear Wine Stores:
It is with heavy heart that I write to you during this holiday season.  I must request that you stop staffing your stores with employees who are completely uneducated about wine and have no desire to learn.  Additionally, I must request that if you insist in continuing this practice that you have them refrain from distributing bad information to customers.
Sincerely,tampawinewoman
Dear Wine Consumers:
If I had only one wish this holiday season it would be that you re-evaluate where you are buying your wine.  We are so lucky to have some really great wine shops in the area filled with both knowledgeable staff and knowledgeable consumers that it would only make sense to support such places.  If you live in the Tampa Bay area, please email me and I will tell you where you can visit such a store close to your home.  
Sincerely,tampawinewoman




I MUST RANT just for a second 
So … here's the deal … I had a fantastic wine dinner at my house this weekend.  All Australian themed.  My friend called me up and said, I would like to buy some wine for the dinner, can you recommend some bottles.  Happily I responded with a list of bottles that I know are readily available.  
As we were discussing the wine selections over appetizers I could not believe the 'bad' and 'just plain horribly wrong' information that she had received from the 'wine person' at the 'big and large' wine store.  There are so many people out there handing out incorrect information about wine and confusing everyone, what's one more, right.  
During this holiday season find a wine store that you love, and a wine person you can trust.  Let's support the small wine stores, who staff their stores with love and passion and have in place a staff that can truly assist you with correct wine information.
FYI – they do make sparkling wine in Australia! and you do sell it – as I saw it on your shelf just two days before in large supply.