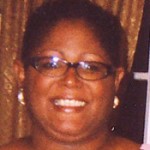 I have wanted to write an article about Sparkling Wines for quite some time. Most people use the term "Champagne"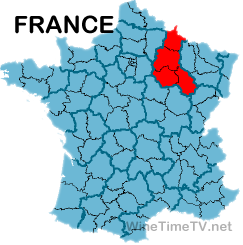 to describe all wines that sparkle; only wines that are made in the Champagne region in France can legally be called Champagne. I read an article in the July 2009 issue of a popular wine magazine and one winemaker noted that consumers still perceive sparkling wine to be a drink for special occasions, and are not able to see sparkling wine as a wine to pair with meals. Well, I want to dispel that myth that is why this article is entitled, "Special People Sparkle." The whole idea of special people sparkle is that we deserve to have a little luxury in our lives. On the eBacchus Wine Forum one of the wine friends posted a post that basically said, "LLeBeaux shows us how to really enjoy living. Much appreciated!" No matter what your situation is, we have to live, and enjoy each day of our lives. For me, sparkling wine celebrates my life, the love that I give to my family, friends, community, and to the people who read my writings.
Sparkling wine is wine that is produced in any region of the world that produces wine, except the Champagne region of France, which produces Champagne. The sparkling wines that are produced in France's other grape growing regions are called sparkling wine or Cre'mants. The Spanish version of sparkling wine is Cava, and the Italian version is Prosecco. I want to focus on California Sparkling wines, which are made in the Me'thod Champenoise. My two favorites are Iron Horse Winery and Schramsberg Vineyards. They produce some of the best sparkling wines that can rival some French Champagne Houses in my opinion.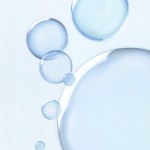 The idea of waiting for a special occasion or a special party with great appetizers is not the only time one should have some bubbly. I reward myself when I have the means to a bottle of sparkling wine. Even if you have to have a "secret sparkling wine fund", which is an envelope, old wallet or empty jar that you fill with the broken change of $10.00 bills until you can afford a bottle. I say this because these are not the best of times, and there is a phrase in wine land, "trading down", meaning purchasing less expensive wines. Why not look at the flute as being "half full versus "half empty." In New Orleans we have a saying that goes "Treat yourself; don't cheat yourself."
QPR (Quality, Price, and Ratio) wines are great; you can get more wine that tastes good for a great value. These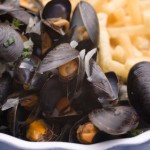 wines may fill your cellar, but not that desire for a little sparkle in your life that makes you feel special. My best way to enjoy wines, are with a friend; so why not ask them to chip in for a bottle and enjoy the wine with a great appetizer, meal or snack. Sparkling wine is a great way to entertain with a movie. You can pop popcorn and sprinkle finely grated cheese to make gourmet popcorn. Appetizers are one of my favorite foods to pair with sparkling wine. I make an oyster filling and put it in fillo shells and bake them until they are hot and delicious. These oyster appetizers or any oyster based dish would pair well with a Blanc de Blanc sparkling wine. Rose` sparklers can be paired with seared salmon, that has been rubbed with extra virgin olive oil, sea salt, fresh ground black pepper, and some Herbes de Provence; then finish with a squeeze of lemon. I make a sauce with mayonnaise, lemon juice, capers and a pinch of cayenne pepper to serve in a bowl for those who like sauces to accompany the salmon. As for sides, try some rice pilaf and grilled asparagus with sea salt and pepper as the finish. If you want to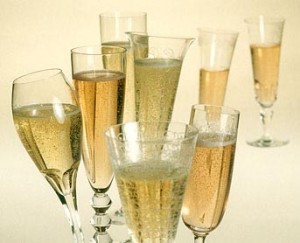 be fancy, wrap the asparagus in prosciutto. Also, turkey, roast chicken, rack of pork loin, and baked ham can be paired with a Rose` sparkling wine for a Sunday dinner or a dinner for two. Brunch is also a great time to serve sparkling wines. Joy Sterling CEO of Iron Horse Vineyards, likes to have scrambled eggs and smoked salmon with their 2004 Blanc de Blanc as well as roast chicken prepared a la Marcella Hazan. Now, I've just given you a food assignment to look up the cooking style of Marcella Hazan! I like to make a brunch dish that my Mama called "fish cakes", which are Mackerel Cakes made from canned mackerel, an egg, chopped onion, parsley, and Italian bread crumbs and a dash Creole seasoning, then rolled in flour and fried in canola oil; add some biscuits and Tabasco brand pepper jelly and you have an unusual to some, but not for this New Orleanian. I want to make these and pair them with a Rose` sparkling wine.
Well, I hope that you see where I'm going with this menu monolog; sparkling wines are made from wine; so just remember it is wine, and wine is meant to be consumed anytime and almost anywhere!