Play it Safe vs Trying Something New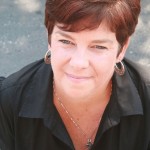 When I am working on the floor at a restaurant, and I approach a table to talk about the wine list and their preferences, I have a very brief amount of time to determine a vast amount of information. However, perhaps of equal importance to what they are eating and what style of wine they prefer, is … do they want to "play it safe" or "take a risk on something new and different."
At home, when I am entertaining and purchasing wine for a dinner or event, I have to make the same determination. If I play it safe, I can get something that I have had many times before that I know has the ability to pair with many foods and 'plays well with others' as well as having a general affinity for pleasing people.
As I stood at my local retailer and thought about my plans for the weekend, I decided to try a bit of both.
MY "SAFE" PICKS
Chateau Ste Michelle Indian Wells 2007 Chardonnay, Columbia Valley – Although I have had this wine before, it has been quite a while. Chateau Ste Michelle is a great winery and usually a very safe pick. I found this wine to be quite pleasant but it did not really excite me. I would definitely order it by the glass or drink it at a party if offered (as opposed to dumping in a house plant or empty sink), but I did not find it interesting enough to rush out for a case. I will say that they have done a nice job balancing the components in this Chardonnay, and it did have a pleasant finish.
Cline 'Cashmere' 2008, California – This wine is a blend of Grenache, Syrah, and Mourvedre (which you may know
as GSM (Australia) or Cotes du Rhone (France). I am a pushover for Rhone varietals. This was a safe pick for two reasons – the first is that Syrah/Shiraz always comes across well with red wine drinkers. The second, is that Cline is an extremely reputable producer of Zinfandel in California. It is retailing for $21 from the vineyard. I picked this one up at $13.99 (if you are in the Tampa Bay area email me and I will tell you where). Although I purchased it at a great discount, I happily would have paid the $21. This wine offered the big ripe fruit and jamminess that made Cline a household name in Zinfandel. It had a beautiful, elegant finish. This all helped the wine to come off as very luxurious and the winery described the wine perfectly when they decided to name it 'Cashmere'. The biggest problem with this wine, much too easy to drink and the one bottle that I purchased seemed to evaporate in record time. I definitely recommend this wine. I have just made a note in my new IPod Touch to grab some more today. Visit Cline's website at http://www.clinecellars.com for more information.
MY "TRY SOMETHING DIFFERENT" PICKS
Peter Lehmann 'Layers' 2009, Adelaide -In a word this wine left me "irritated." We have all been to those movies where the trailer has promised us 90 minutes of action packed edge of your seat movie experience, only to realize that the best part of the movie was seen at home in your living room during the commercial trailer. This wine from Peter Lehmann (a solid producer of Shiraz from the Barossa), is a blend of Pinot Gris, Muscat, Gewurztraminer, Chardonnay, and Semillon. Sounds like a nice mix for a tasty wine. It promised "Layers" of complex tastes and aromas. Simply stated this wine did not deliver. We even aerated, which I don't usually do for white wines. Nothing. It is possible that it may be going through some sort of 'dumb' period. So, to be fair, I guess I should give it one more try at another time. But, I will be doing so reluctantly. At around $14 a bottle, I have had better white blends.
Casa de la Ermita Viognier 2007, Jumilla – Several of my wine "geek" friends have mentioned to me lately that thy have had an opportunity to taste Viognier from Spain. However, it seems to be absent from most retail locations in my area. I had just about given up hope when I came across this one. I may be slightly prejudiced because I LOVE Viognier. I love Viognier from France, California, Virginia, and Australia … and now I love Viognier from Spain as well. This was aromatically brilliant, had a great texture and overall was very tasty. If you love ripe luscious stone fruit (think peaches, nectarines, and apricots, with a slight scent of warm hay, and beautiful minerality (think clear stream water running over wet stones) then grab this wine. Don't be intimidating by its deeper gold color. This wine was like taking a field trip out to a country farm. Under $15 a bottle. As a side note, Viognier can be a challenge to pair with food, but when you find that pairing that makes both food and wine "sing" it is worth the effort.
With 2010 literally around the corner, remember to get outside of your comfort zone and try something new whenever you can.
Cheers!
tampawinewoman