Jakki's Temecula Wine Tours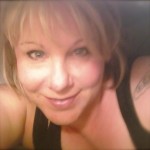 One of the biggest mistakes a person can make when venturing out into Temecula Wine Country is just drive down the main drag of Rancho California Road and randomly pick places to taste.  So when I received a request from a new local to write about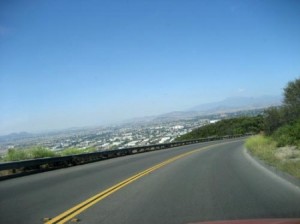 what a good tour might be in Temecula, I was thrilled.  What a great idea!  Often the establishment of choice is merely the easiest to see (largest) or has signs that clearly indicated that the driveway is….oops, there it goes…guess we aren't going there.  There are times when the most fun thing to do is have no plan at all and go where the day takes you…but I highly suggest let the adventurous part be that you have arrived in Temecula (look at you…letting your wild, adventurous spirit land you in such an exotic, exciting location) and are ready to take your senses on a great trip by tasting some cool stuff.
I cannot lie…I haven't tasted everywhere in Temecula.  Some places I will talk about that I haven't tasted at in a long time.  However, in addition to the delightful (and some horrific) taste sensations I have experienced combined with what I can draw from the experiences of my fellow wine stewards, I believe I can give you all at least some good general guidelines to places to visit depending on what kind of day you would like to have in this little but very interesting wine valley.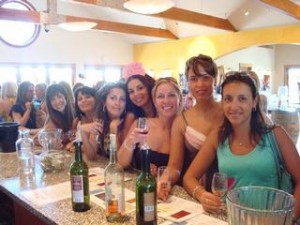 Tour #1:  I will call this the "Bachelorette/Birthday Party of People who don't really drink wine but go winetasting anyway" Tour.  Sometimes there are serious wine drinkers in these groups, but actually placing something delectable on one's palate is really not the focus for these folks.  I base my advice on where to go on a few different aspects of the joint. Things to look for in this case might be:
– Large rooms (noisy drunk high-pitched voices more tolerable)
-Sweet wines/Champagnes (lets face it…the point is not to experience the perfect balance of tannins, oak and acidity)
-Food (there may come a moment when being able to sit and eat is essential).
-Gift Shop (for those ladies who find even the sweetest, softest wines unpalatable and are along for the ride or for the Moms who don't want to hover while their daughter gets shit-faced).
-Places to sit.  So no one has to fall down.
For this tour I recommend in no particular order, Wilson Creek Winery (home of the famous (or infamous?) Almond Champagne), South Coast Winery (equipped with an entire hotel for serious partiers), Ponte Winery, Longshadow Ranch and Winery (this place is actually on every list and can accommodate any group), Maurice Carrie (great little farmers market on the weekends), and Mount Palomar (purely because they have a deli, which means quick food when you need it).
Not to say the mentioned wineries don't have fabulous wines, authentic winemaking traditions and values, but let's face it those aren't high on the priority list for this tour.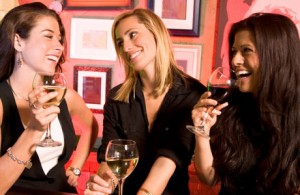 Tour #2: This would be the "All around interested in wines but no specific agenda or palate tour".  This is my personal favorite kind of group to deal with, because people are interested in learning, in stories, and are very open to trying everything.  The best wineries for this tour feature good examples of every wine genre', an outgoing friendly staff, and a relaxed but still professional atmosphere.
Things to look for:
-A tasting list that is balanced and includes at least a few whites, reds and sweet wines.
-The servers must be friendly and not immediately seem wine-obsessed (even though many of us are) because this can be intimidating.  Servers must also not be "pour and walk away" types.  These are people who are looking to grow their wine spirit, if you will.  So sharing about wine in a way that seems inclusive is very important.
-A great wine club.  These are the people that will learn from being wine club members, and will remain loyal if their experience is great every time.
For Tour # 2, I would recommend the vast majority of wineries on the De Portola Wine Trail, which is a road that parallels the main drag about 2 miles to the south.  There are about nine wineries over on the less beaten path, and some of the best experiences and low key atmospheres are found at Frangapani, Oak Mountain (who also feature Avocado Oil Tastings), Robert Renzoni and Cougar.  On the main drag, try Wiens Family Cellars, Miramonte, Baily Winery, Cougar and Longshadow Ranch and Winery.  Vindemia and Doffo are also nice little places, but have limited hours so check first!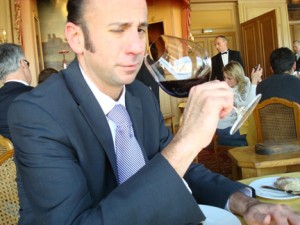 Tour #3:  The "I know wine, I have been to Napa/Italy/France (yadda yadda) so impress me". This can be a great tour, or the absolute worst.  I had some people the other day who missed out on some great wines because they had already decided they didn't like them before they walked through the door.  That honestly showed how little they actually know because while most grapes have distinct characteristics, there are no absolutes in wine making.  From the region, the ever-changing terrior, the weather for that vintage, any grape can be almost unrecognizable from its counterparts of past years, other regions, etc.  (I personally have fooled more than one fool who thought they "didn't care for Merlot" by pouring it for them anyway unbeknownst to them). However, if this tour arrives with an open mind, friendly spirit and a honed palate they may really be the ones to get how special a wine region we have in Temecula.
Things to look for:

-Good freakin winemaking.  Bottom line.  First and foremost.  Big place, or little place, family owned or corporate owned, doesn't matter.  That winemaker just needs to know his stuff.  Period.  With that said, my personal experience has been that the best wines are at places where the winemaker is also the winery owner or at least part owner and it's a labor of love and a lifestyle, not just a business.
-Also helpful:  Knowledgeable but smartly humble staff.  It is great when we know our stuff but even better when we can actually be smart enough to stop and listen. This is often how I have learned about wines.
-Correctly priced wines:  For these folks, it doesn't matter if your wine costs ten bucks, or a hundred bucks, so long as the taste and quality justifies the price.  The higher priced wines most often are the best tasting, but that often isn't why they are more costly. The most intensely flavored, more complex wines come most often from grapes that have the lowest yield per acre.  In other words, everything     good at work in a vineyard (soil, minerals, sunlight, canopy, etc) is concentrated in fewer, maybe smaller berries so there may be a lot less juice to ferment but its far more interesting and concentrated.  And thus, you get a lot less wine from your land and therefore it is more costly to make.  Anyway, these people typically know all this stuff.
My suggestions for this tour are of course mostly the boutique wineries, which currently include Briar Rose, Doffo, Palumbo, and Gordon Baccus.  Also serving high end, seriously good wines that may appeal to these honed palates are Wiens Family Cellars (fruit forward but big and balanced reds), Leonesse, Hart Winery (very highly oaked reds), Oak Mountain, Frangapani, Robert Renzoni, and Longshadow Ranch and Winery.
Hope this gives anyone who comes out this way at least a general framework to begin from….the rest is up to you!   Cheers and see you on the Wine Trail…..
Peace, love and vino!
J.