Daydreaming . . . about Food and Wine of course!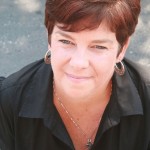 I sit in front of my laptop thinking about a lot of things this afternoon . . . should I go white or red with tonights creamy mushroom pasta . . . am I happy with tomorrow night's outline for Wine 101 class that I am teaching as a guest speaker at WineMall . . . is the sun ever going to shine in Tampa again. But, my thoughts keep going back to a pressing engagement coming up. The upcoming engagement is a birthday party and wine dinner for someone who has recently become an important part of my life. I want the menu to be perfect (I always do).
Sometimes when I am preparing a special wine dinner we first select the dish that we want to be the centerpiece of the meal. Sometimes we pick a theme and do more of a progressive style dinner. This time, however, we have selected the wine first and we are building the rest of the meal around the wine.
Which wine holds the place of honor at this meal? Molly Dooker Carnival of Love Shiraz 2006. I am thinking that with this Shiraz we are going to need something pretty big, meaty, able to hold up to all the flavors and intensity that I am certain this wine will offer. I am thinking some Braised Lamb Shanks over Creamy Polenta.
The other showcase of this dinner is dessert. You can't argue with the philosophy "save the best for last." Over the last few months, I have to un-modestly state, that I have become quite the amateur pastry chef. I also have to admit that it is truly one of the higher joys in life to make dessert for someone who appreciates it. Since this a birthday dinner, the birthday guest of honor got to pick the dessert . . . whatever you want to make is fine . . . so long as its chocolate cake. So, I have picked a recipe that has a dark chocolate cake with four layers, fleur de sel caramel between each layer and covered with chocolate ganache. It simply has to be the Yalumba Museum Reserve Muscat. I know this wine quite well. It's one of my favorites for desserts, especially chocolate.
As I sit here daydreaming, when I should be working, it occurs to me that the only problem is that dinner is still two weeks away. Damn it! The waiting really is the hardest part.