1 Euro Bottle of Chilean Rosé
My bargain of the week is a quite fine bottle of Rosé from Chile. Sure, you have to wonder what's up with the wine when it only costs €1. That's about $1.49 at today's exchange rate.
Of course at that price I figured "What have I got to lose?" And yeah, I was right. It's a young wine, a tad too sweet for my true taste but more than drinkable and with each sip, a little chuckle follows when thinking about a bottle of tasty wine which cost about as much as a bottle of Coke.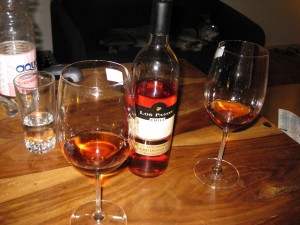 Thanks for reading!
Kamary Phillips